F. X. Caprara Ford has the Service Center near you to come for an oil change for your Ford SUV, truck, or car. When you go to decide on where you're going to schedule your Ford oil change near Sandy Creek, you can make your appointment confidently knowing that an experienced team that knows Ford vehicles is going to be working on your Ford. We have a host of services available that your Ford can benefit from, and an oil change is on the list!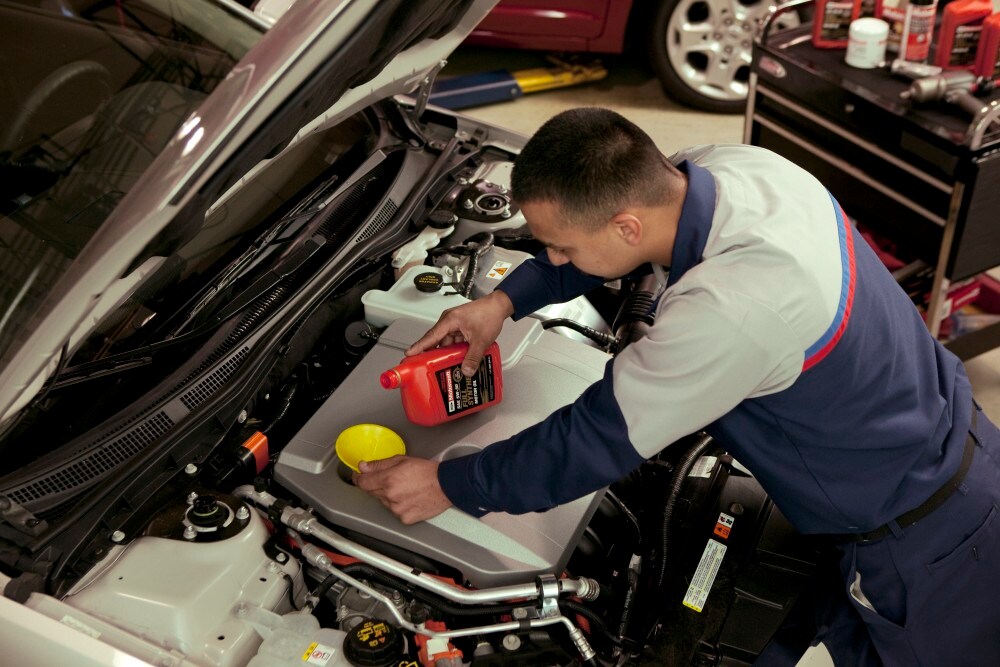 Why Can My Car Benefit from Oil Changes?
Your car's engine has a lot of work to do to keep your Ford running securely all around the Parish area and beyond. There are many parts working with the engine that need to stay lubricated in order to operate smoothly and not cause overheating; oil assists in keeping those parts lubricated. Oil can also help maintain the efficiency and general quality performance of your car.
When does your Ford need to get an oil change? Of course, there is what gets recommended in the maintenance schedule that you can take a look at, but there are other elements that can get factored into when an oil change could be right to schedule. For instance, the miles you have traveled can affect how soon you need to get an oil change.
I think it's time to arrange a Ford oil change near me, how do I get something booked? If you think it's time for your Ford to get the oil changed, scheduling online is an easy way to get your appointment settled today. The process is quick, and you can find an appointment while you're going about your day. Another convenience that we offer is the ability to check out great service specials and coupons online. When you're getting prepared for your oil change near Oswego, a skim of the offers can help you see if there are auto service savings for you.
Are there questions you have about oil changes for your Ford? We look forward to helping!