You can find a gratifying inventory of Ford tires in Pulaski when arriving to F. X. Caprara Ford for some new tires. Why are tires an important part to replace? We might not think about all of the work that the tires do, but they do a lot! Encountering the smooth and rough roads alike, the tires grip to the pavement to help keep the ride secure. When the tires lose their tread or if the pressure isn't appropriate, it can be time for new tires!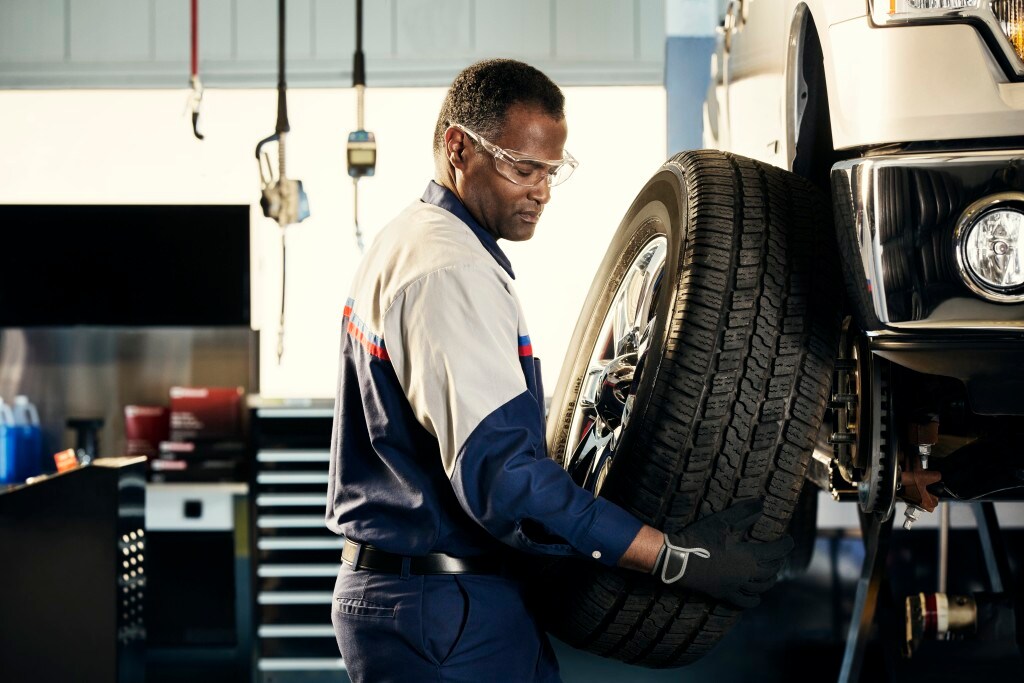 Do you want to make sure that your Ford near Sandy Creek has the right tires? OEM Ford parts are available at our Ford dealership, where we can easily help identify which tires are a good fit for the model you have. What tires would match your Ford F-150? Are there particular tires that would go well with your Ford Escape? Are you considering buying tires for your Ford Fusion? We can review our options, and you can select a fitting set of tires for your Ford.
How will you know when a tire replacement is advisable? Before you come to purchase Ford tires at our dealership near Parish, you can do the penny test to check if the tires have too low of tread. Does the tread look good, but the tire pressure seems off? We can measure the tire pressure for all of the tires, as well as perform a thorough tire diagnostic when you schedule service at F. X. Caprara Ford.
Winter is coming up, and that can mean cold air for the Oswego area. Do you want your Ford to get winter tires? Visit to discover tires near me, where we can take care of your seasonal tire changing, tire services, and tire repair for your Ford. While we do offer competitive prices for tires, there may be a special or a service coupon that's running now that can help you with savings; remember to check them out!