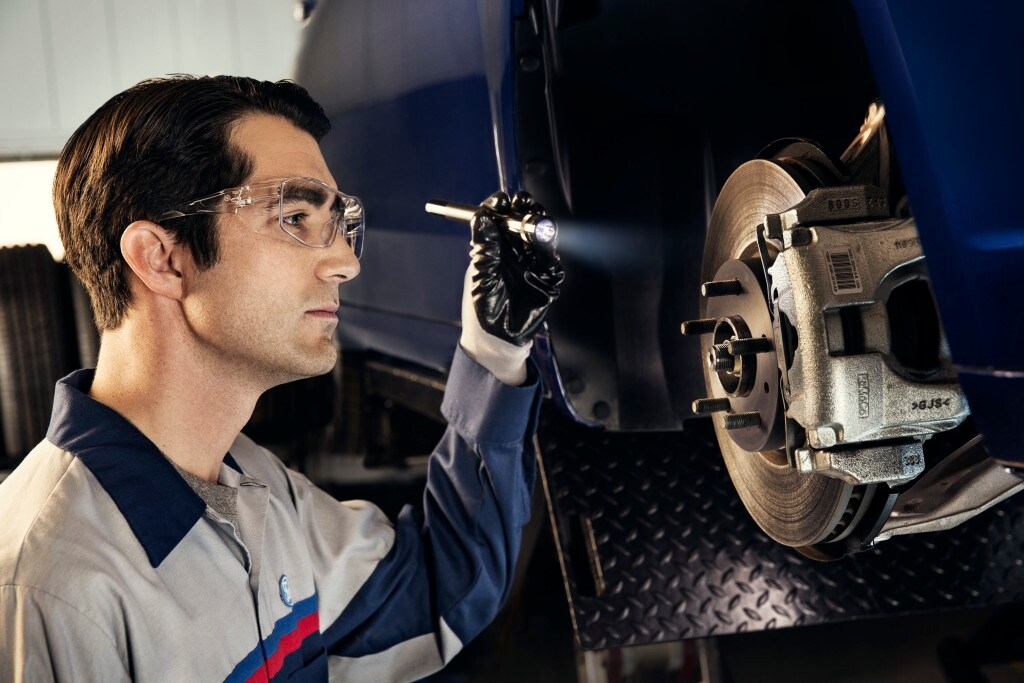 The safety you experience in your car can be a big part of why you want to upkeep your vehicle's brake system. Along with servicing, if you notice any indicators that you should start looking for brakes near me, setting up a brake repair inspection can be a wise path. There could be a shaking feeling while steering, or to get the car to stop, you need to press more on the brakes; these are both indications that you could need brake repair services. Is your Ford near Sandy Creek showing any of these brake repair signs? Schedule Ford brake repair service today!
Three Quick Tips to Maintain Your Car's Brakes
Schedule Brake Pad and Rotor Service: Wear occurring on the brake pads can lead to the pads running thin. You want to get the brake pads and rotors inspected to make sure that the brake pads look good, as well as the rotors. When brake pads and rotors need to get replaced, however, we have OEM Ford parts here that can get your Ford brake repair close to Oswego completed successfully.
Get the Brake Fluid Checked: Checking the brake fluid routinely with the service for your Ford brakes that you schedule is also important. We can see how effective the brake fluid levels are, flush the brake fluid, and examine for leaks.
Schedule Brake Repairs Promptly: You don't want to wait when you're in need of brake repair for your car; you want to keep up with your vehicle's safety and ensure that bigger repairs don't occur. As an example, if the brake pads need to get replaced for your Ford model near Parish, if you wait, it could result in damage to the rotors.
Ford Brake Repair Near Me at F. X. Caprara Ford in Pulaski
Quality service and auto parts can get experienced when you come over for a visit for your new Ford brakes near me. We want to help you get your car on the road with secure-running brakes, and we also want to help you find competitive prices. See what auto service and parts coupons and service offers are available today.