The battery in your car is a part that's essential to effectively starting up your vehicle and heading out on your next drive. It can be stressful going out to start your day, to find that the car won't start. You can help alleviate the stress of a dead car battery by getting your battery replacement near Parish at F. X. Caprara Ford.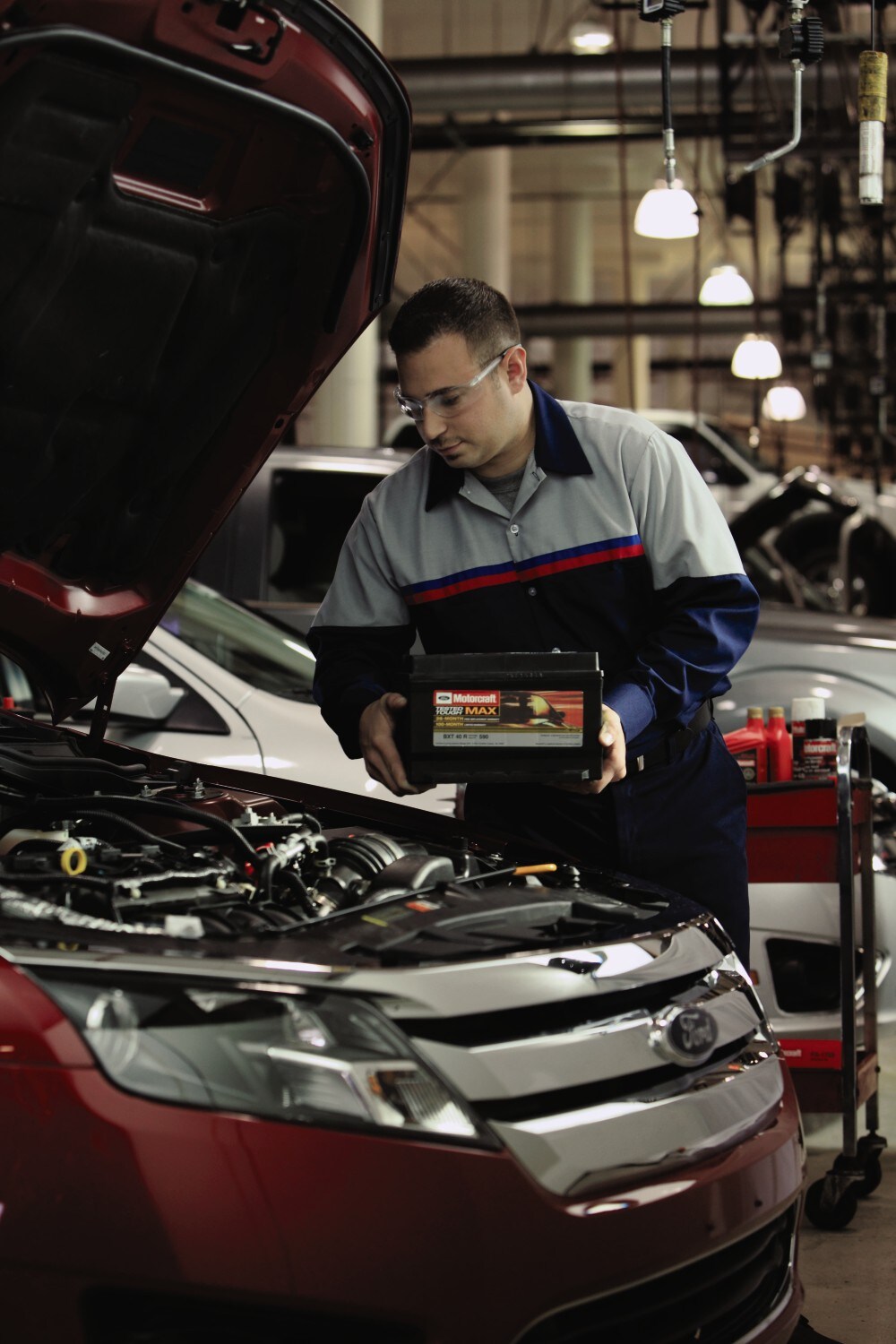 Ford Battery Replacement in Pulaski at F. X. Caprara Ford
We know the internal workings of Ford models and can help you get your battery replacement service near Oswego completed confidently, whether it's a new battery for a Ford Escape, F-150, Edge, or Mustang that you need. There are different elements to inspect that are involved with battery service, from running a charge test to check the power of the battery to seeing if there is any corrosion involved in the parts connecting the battery or on the battery itself.
You want the size of the battery and performance of the battery to match what your Ford needs. At our Service Center, we can find what's suitable for your Ford battery replacement near me by looking at the details of your car and what would work ideally. You can come here for your car battery replacing needs near Sandy Creek, where we can take out the old battery in your Ford and replace it with a new one.
If quick battery replacement service near you and somewhere to search competitive service offers is the type of Service Center you want to take your Ford to for a new battery, you have found the place! Keep your vehicle's performance going strong by staying up to date on battery maintenance and replacements at F. X. Caprara Ford.
Schedule today for battery replacement, and before riding over for your Ford battery replacement soon, browsing through the service coupons can be a great idea to look for offers!